Air Conditioning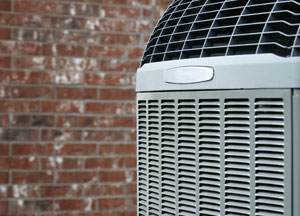 Summers are only projected to get hotter and with air conditioning Portland homeowners can get the relief they are looking for. Whether you currently have a system or are in need of one, let the experts at All Time Heating LLC help make every season a pleasant one.
Get the right air conditioning unit for you!
All AC units are not created equally, and there is no one size fits all solution. Many homes currently have under performing air conditioning units for a variety of reasons.
Over-sizing a unit can cause it to cycle too often and wear out faster.
Under-sizing a unit can keep it from turning off when it should, causing it to continually run.
Poor maintenance can wear components early, affecting all areas of the system.
Older units lose efficiency. This is compounded in older models and can reach 5% a year.
Air Conditioning Installation & Replacement
You want the perfect air conditioner for your property, and we can help you identify it. For new air conditioning installations or replacements, we'll size your AC to the size of your property. We get special pricing on a wide range of makes and models, and are happy to answer any questions you may have. Many HVAC systems provide for heating and cooling needs in single or conjoined units. Efficiency and cost can vary widely, and we'll work with you to find and install an AC unit that meets your budget and usage needs.
Air Conditioning Maintenance & Repair
The best way to keep your air conditioning running longer is with maintenance. Our technicians are skilled at catching problems in their infancy, and our maintenance procedures are designed to save you money over the life of your system. We can diagnose and repair any problem you may encounter, and only use high-grade replacement parts.
Contact us for air conditioning service today!
The time for reliable, friendly air conditioning services are now. So call (503) 430-5947 or contact us today!
---
Related HVAC Topics:
Need HVAC or Furnace Service?