Heating Portland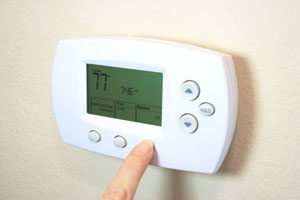 Winters can be harsh in the Northwest, and heating Portland homeowners can rely on is important. Ensuring your existing heating system is running optimally or your new heating system is correctly fitted for your property can provide a long-term solution to staying warm. At All Time Heating LLC we provide complete heating services for your home and business needs.
Choosing the appropriate heating system for you.
Our technicians are heating experts. Whether you're receiving a brand new installation, or replacing an ailing unit, we can help you find the right heating system. There are many fuel and system types used in the Portland area. Small and mobile homes frequently use propane or oil. Larger homes may rely on electricity or natural gas. We'll identify the fuel type that will provide you with the lowest running cost before considering the distribution system.
Enjoy affordable heating installation and replacements.
Furnaces: Efficiency falls into three categories and can range from the high 70's to mid 90's in efficiency percentage. This is one of the most common options in Portland.
Boilers: Newer boilers are required to have at least an annual fuel utilization efficiency (AFUE) of 80%. Older units can be costly with ratings as low as 50% and should be replaced.
Electric Heat Pumps: These are incredibly energy efficient options and provide a complete heating and cooling solution. Retrofits are an option for most buildings.
Portland Heating Repair and Maintenance
The average life of these units is anywhere from 14 – 20 years. Depending on how you treat it your unit may last even longer. We provide complete heating maintenance services that extend your heating system life and catch problems early. When you do suffer from heating problems, we provide diagnosis and are often able to provide repairs on the spot. Our experienced technicians carry the necessary equipment and most common parts necessary to get you running again.
Call us for heating in Portland today!
Put the blankets away and call (503) 430-5947 or contact us when you need heating service in Portland.
---
Related HVAC Topics:
Need HVAC or Furnace Service?
---